INSCRIÇÕES ABERTAS
Mais de 200 equipas vão se encontrar em Dallas para uma semana de competição de alto nível.

Manchester City (Ing), Atletico Madrid (Esp), Liverpool FC (Ing), Anderlecht (Bel), Santos Laguna (Mex), Yokohama Marinos (Jap) and Nautico (Bra) já estão confirmadas para o IberCup USA 2017.
ENVIAR CANDIDATURA
MELHORES EQUIPAS AMERICANAS!
Para 2018 várias equipas dos EUA vão estar presentes em Dallas para o IberCup EUA e competir com alguns dos melhores Clubes do Mundo.

O FC Dallas já teve a experiência de participar em 2017, no IberCup Costa del Sol, em Espanha e no IberCup Estoril em Portugal.
Equipas 2017
CAMPEÕES IBERCUP USA 2017
Cat A - Continental FC

Cat B - Manchester City

Cat C - Atletico Madrid

Cat D - RSC Anderlecht

Cat E - Liverpool FC

Ver Mais!
UMA EXPERIÊNCIA ÚNICA
Mais de 25 campos de futebol em 3 locais diferentes.

Um lugar cheio de emoções onde poderá experimentar um verdadeiro Torneio Mundial de Futebol Juvenil.

Agarra a oportunidade de jogar com as melhores academias de futebol do mundo.
ENVIAR CANDIDATURA
VEMO-NOS EM 2018!
O IberCup USA 2017 chegou ao fim e temos um novo grupo de campeões para saudar!

Gostaríamos de agradecer a todos jogadores, árbitros, pais e treinadores que fizeram este torneio uma experiencia única.
Últimos 2017
Previous
Next
IberCup é um dos maiores e mais internacionais torneios de futebol juvenil no mundo. Participa neste mundial de futebol juvenil e vem jogar com as melhores academias do mundo na Europa, Asia ou América.
Registe-se Agora!
Registered Teams
107 places available
Local Teams
Max 130 teams
18%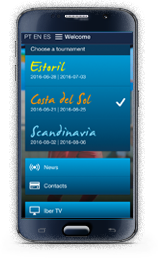 Ibercup App
Com a nossa APP poderá encontrar informação dos torneios, calendários de jogos, últimas notícias e muito mais.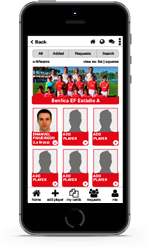 Rede Social IberCup App
Esta aplicação permite que os jogadores adicionem jogadores de outras equipas, troquem mensagens, fotografias, votem nas características de outros jogadores, coleccionem os cromos da caderneta dos jogadores dos outros torneios IberCup, etc.
Newsletter
Keep up to date and receive the latest news from Ibercup.
Subscribe our newsletter.
Parceiros Oficiais