IberCup is one of the largest and most International Youth Football Tournaments / Soccer Tournaments around the World. Play against the best Football Academy Clubs / Soccer Academy Clubs in different locations (Europe, Asia and USA).
Register Now!
Registered Teams
Wyndham Garden Dallas North
Max 40 teams
38 / 40
95%
Local Teams
Max 130 teams
120 / 130
92%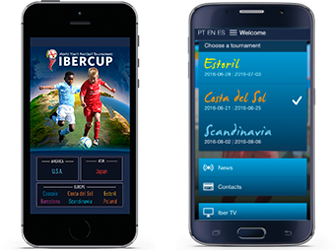 Ibercup App
With our app you can find tournament information, game schedule, latest news and more.
Newsletter
Keep up to date and receive the latest news from Ibercup.
Subscribe our newsletter.
Main Partners
Official Partners
Official Suppliers
Media Partners