REGISTRATION OPEN
More than 200 teams will meet in Dallas for a high level competition week.

Manchester City (Eng), Atletico Madrid (Spa), Liverpool FC (Eng), Anderlecht (Bel), Santos Laguna (Mex), Yokohama Marinos (Jap) and Nautico (Bra) are already confirmed for IberCup USA 2017.
SUBMIT YOUR APPLICATION
BEST TEAMS FROM USA
Several US Teams will meet in Dallas for IberCup USA 2018 in order to compite with some of the best clubs in the world.




Teams 2017
CHAMPIONS IBERCUP USA 2017
Cat A - Continental FC

Cat B - Manchester City

Cat C - Atletico Madrid

Cat D - RSC Anderlecht

Cat E - Liverpool FC

Watch More
UNIQUE EXPERIENCE
More than 25 soccer fields in three different locations.

Lot of emotions are waiting for you in IberCup, where you will feel a true World Youth Soccer Tournament.

Get the chance to play with the best soccer academies in the world.
SUBMIT YOUR APPLICATION
SEE YOU IN 2018
IberCup USA 2017 has come to an end and we have a new batch of champions to salute!

We would like to thank all players, referees, parents and coaches that made this tournament an unique experience.


Latest 2017
Previous
Next
IberCup is one of the largest and most International Youth Football Tournaments / Soccer Tournaments around the World. Play against the best Football Academy Clubs / Soccer Academy Clubs in different locations (Europe, Asia and USA).
Register Now!
Registered Teams
100 places available
Accommodation
Max 120 teams
17%
107 places available
Local Teams
Max 130 teams
18%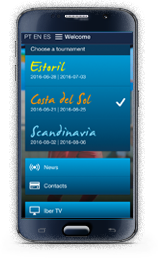 Ibercup App
With our app you can find tournament information, game schedule, latest news and more.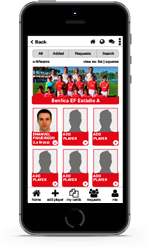 IberCup Social Network App
This app allows the player to add players from other teams, chat with them, post and coment photos, vote on other players skills, collect player stickers of all IberCup tournaments, etc.
Newsletter
Keep up to date and receive the latest news from Ibercup.
Subscribe our newsletter.
Official Partners